Bayside Bull was introduced to the world 
in 1982, originally named Rick's Baltimore Bull in Crofton, MD. Over the years, Bayside Bull has been building on a highly rated catering business, specializing in Bull Roasts, Company Picnics, Private Parties, Weddings, Open Houses, Holiday Parties and more.
We pride ourselves on the large repeat business; our customers have relied on the quality of our food, the efficiency of our service, and the friendliness of our staff. Whether catering to groups of 20 or 2000, we treat every customer as our most important customer.
One of our goals is never overbooking. We keep a "hands-on" approach to every event, and maintain total control in delivering the high-quality catering services each of our customers expects and deserves.
Stop by and visit our carry-out any day of the week for the finest in pit beef, turkey, ham, or pulled pork with some of the friendliest service around.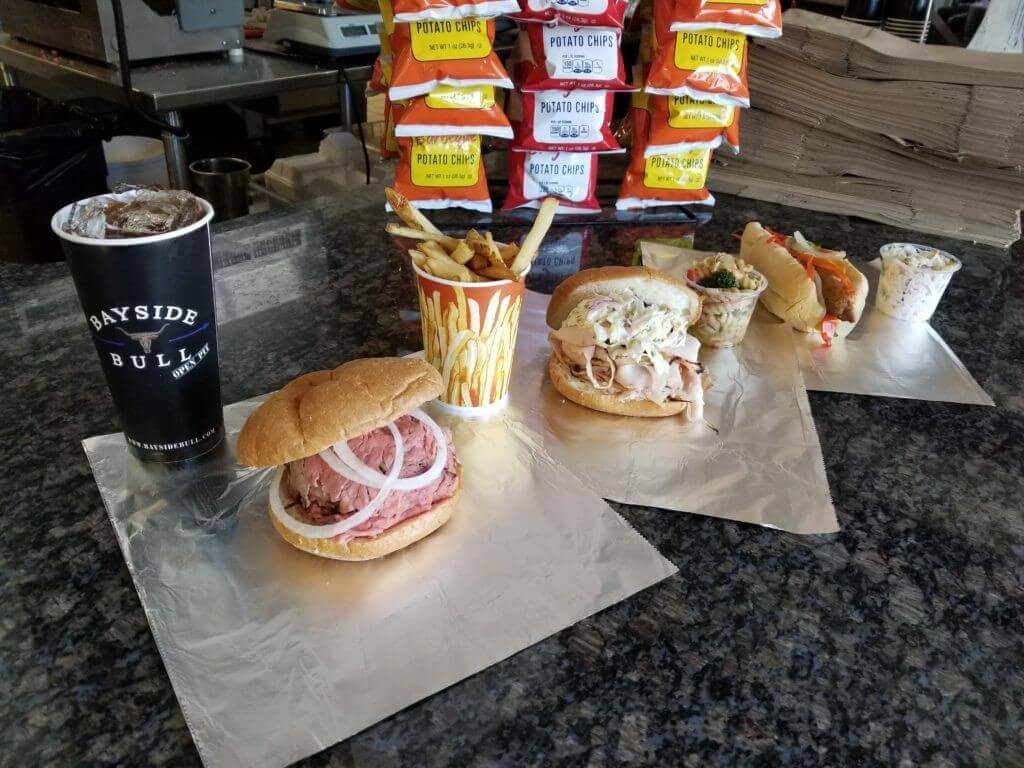 Meet the staff behind Bayside Bull!
Check out the link to the right to view our menu.
About us
February 21, 2017